OLYMPIC-STYLE WEIGHTLIFTING CAMP
with Olympian Kendrick Farris and Coach Diane Fu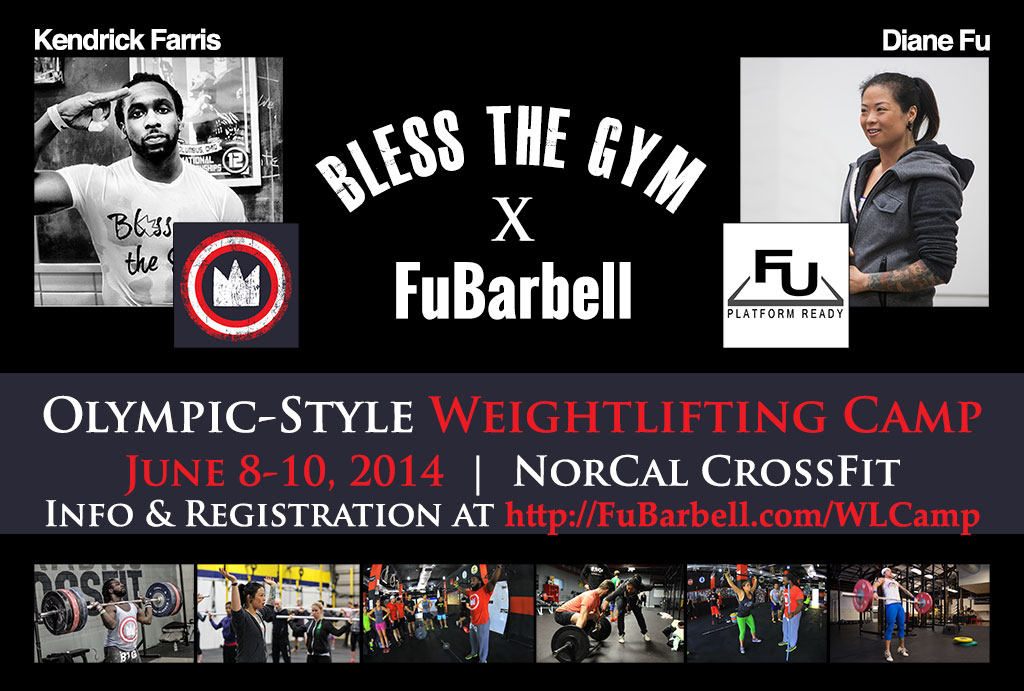 3 Days, 2 Weightlifting Stars, One Epic Camp
Kendrick Farris (Bless The Gym) and Diane Fu (FuBarbell) are coming together to lead an Olympic-style Weightlifting Camp in this once in a lifetime opportunity! Participants of this 3-day workshop will have the opportunity to learn and be critiqued under a pair of seasoned eyes as they bring their unique experience and coaching talents to the table. Having worked with both athletes and coaches within the weightlifting and strength & conditioning communities, Fu and Farris will create an experience that participants of this workshop won't soon forget!
Registration
Due to overwhelming demand, registration is divided into 3 groups with each group limited to 30 participants.
Please select the time slot for the desired group session below to register:
Agenda
Day 1: Snatch Movements to 70%, Assistance Exercises
Day 2: Clean & Jerk Movements to 70%, Assistance Exercises
Day 3: Max out, Q&A
BONUS: Registration also includes an invitation to the Camp Social on Saturday, June 7 from 5pm-8pm. Diane Fu and Kendrick Farris will be mingling amongst the crowd while participants get to meet and greet these coaches along with athletes from all the other sessions. Photo opportunities and posters will be provided for the attendees as a souvenir.
Refund Policy
No refunds. Transfer to another individual is subject to approval.